A Home Equity Conversion Mortgage (HECM) is the only reverse mortgage that is insured by the U.S. Federal Government. You may qualify for this loan if you live in Sequim, WA and surrounding areas. Contact David Nute for more information.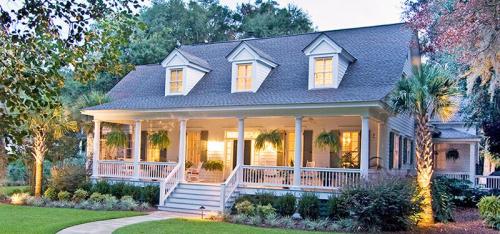 HECM Loan - The FHA Insured Reverse Mortgage
HECM stands for Home Equity Conversion Mortgage. A HECM is the FHA insured reverse mortgage that allows qualified homeowners 62 and older to access part of the value of their home. Home equity can be accessed in a number of ways and enables greater cash flow to the borrower. Imagine living in your home without a traditional monthly mortgage payment¹, or instead, enjoying monthly loan proceeds from the years you've invested in your home. After you get a reverse mortgage on your primary residence, repayment is not due until the home is sold, the last borrower passes away, permanently leaves the home, or does not comply with the loan terms. Borrowers also must keep the home in good condition, pay property taxes, and keep homeowner's insurance coverage to avoid the loan becoming due and payable. For HECM guidelines please view our reverse mortgages page.
A reverse mortgage is a unique mortgage designed for homeowners 62 and older. You may enjoy access to part of the value of your home and the freedom and comfort of the home you've known for so many years. It's your home, now you can put it to work for you.
*Borrowers must continue to pay property taxes, homeowner's insurance, and home maintenance costs.


Features, Advantages, and Qualifications
Reverse mortgage borrowers retain ownership and title to their home. It's yours just as it was before, but now you may benefit from the equity that's been building in your home for years. In addition, HECM (Home Equity Conversion Mortgage) reverse mortgage loans give you peace of mind since your home and property are the only assets that secure the loan.
HECM Loans are insured by the Federal Housing Administration (FHA). FHA requires a Mortgage Insurance Premium (MIP) to be collected at closing and during the life of the loan. These premiums are charged to the borrower's loan balance. The upfront Mortgage Insurance Premium (MIP) is calculated using your home's appraised value or a maximum of $1,089,300 (the 2023 national HECM limit) and is charged at closing. The ongoing FHA insurance premiums are calculated using each month's outstanding loan balance.
This insurance provides the following protections and peace of mind for borrowers and their children:
The borrower(s) are not required to pay more than the home's fair market value.
If the loan balance exceeds the value of the home, FHA reimburses the lender for the difference when the estate sells the home.
Payments made to the borrower by the lender are insured by FHA. If the lender is unable to continue making payments, the payments would be made by FHA.
If the loan balance grows and exceeds the home's present market value, the lender cannot take title. FHA ensures that borrowers can live in their home as long as basic loan obligations are met (homeowner's insurance in force, property tax payments current, and the home is maintained in good condition).
In order to retain the home when the reverse mortgage becomes due, the heirs may choose to keep the home by paying 95% of the home's appraised value, less customary closing costs and real estate commissions.
A reverse mortgage allows you to draw from the value in your home without having to sell it.
You live in a home that you've watched increase in value for years. You may find it difficult keeping up with bills and healthcare expenses. You're faced with a dilemma: sell the house—your home, which really doesn't have a price tag—or continue to live in it and watch your financial burden increase. Now imagine this dilemma resolved.
"My house has been my home for most of my life. I can't leave, but I can't afford to stay."
A reverse mortgage loan allows you to draw on a portion of the value in your home without having to sell it and may allow you to receive monthly cash flow payments. The loan is repaid when you sell your home, the last borrower passes away, you no longer live there as the principal residence, or you do not comply with the loan terms.
You can use the loan proceeds as you wish: to enhance and extend your retirement, make home improvements, pay bills, etc. It's all up to you.²
As a protection, all those seeking a reverse mortgage are required to obtain counseling (from an independent HUD-approved third-party counselor) prior to incurring any costs associated with the loan (other than the counseling fee). While proceeds from a reverse mortgage are not subject to personal income taxation, borrowers should seek tax advice on how proceeds may affect government needs-based programs such as Medicaid and Medi-Cal.²
¹This advertisement does not constitute financial advice. Please consult a financial advisor regarding your specific situation. There are some circumstances that will cause the loan to mature and the balance to become due and payable. Borrowers are still responsible for paying property taxes, homeowner's insurance and maintaining the property to HUD standards. Failure to do so could make the loan due and payable. Credit is subject to age, income standards, credit history, and property qualifications. Program rates, fees, terms, and conditions are not available in all states and subject to change.
²Borrowers should seek professional tax advice regarding reverse mortgage proceeds.